02/02/2021
Eggo Chocolate Flavour Cereal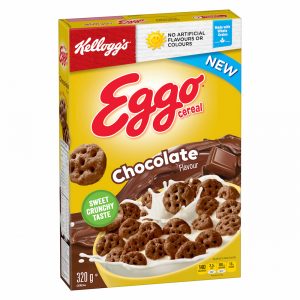 In celebration of Eggo's 50th birthday in Canada, the iconic frozen waffle brand is introducing new Eggo Chocolate Flavour Cereal. Featuring mini chocolate-flavoured, waffle-shaped cereal pieces dusted with chocolately coating, this brand-new cereal is made with whole grains and contains no artificial flavours or colours.

Launching a product? Tell us about it for the chance to be featured in our biweekly New on Shelf newsletter. Send product information and photos to online editor Kristin Laird.

If you aren't yet receiving New on Shelf, visit our subscriber page to sign up for free.