07/15/2020
Eat Beyond welcomes former Mars Canada CEO to its board
Don Robinson brings more than 30 years of CPG experience to the table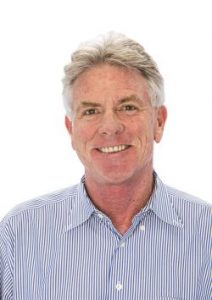 Don Robinson, who served as CEO and president of Mars Canada from 1998 to 2006, has joined Eat Beyond's board of directors. Eat Beyond is a fund "focused on growing the alternative protein industry," according to its website.

Robinson's career spans more than three decades in the consumer packaged goods industry. Robinson has held positions at Nabisco/Kraft, Mars Canada, and most recently led Cara Operations as chairman, CEO and president from 2006 to 2013.

"Having spent so many years in the CPG and food industries, and having gone vegan myself about a year ago, I am excited by the opportunity that Eat Beyond brings," said Robinson in a press release announcing his appointment. "Seeking out the early ventures that need funding in this emerging area of plant-based and alternative foods is fascinating to me."

Adding new members to your team? Getting a promotion? Starting a new job? Retiring? Let us know. Send your submissions to online editor Kristin Laird. Please include a headshot when possible.