03/02/2018
Farm Boy continues aggressive expansion with Etobicoke opening
New store is the company's 25th, with another 12 to 15 opening in the Golden Horseshoe region over the next three years
Ottawa-based Farm Boy officially planted its fresh food flag in Toronto on March 1, with the opening of its newest store in Etobicoke, Ont.

The new store is Farm Boy's 25th, with co-CEO Jeff York telling Canadian Grocer that the goal is to open another 12 to 15 locations in the Greater Toronto Area/Golden Horseshoe region within the next three years.

"I've been here for three years doing deals," says York. "They're all in various stages of development." In addition to other Toronto locations, Farm Boy's current growth plan includes Hamilton, Oakville, Burlington, Mississauga, Oshawa and Richmond Hill, as well as north into Newmarket, Aurora and Barrie.

READ: Farm Boy Fresh Market headed to Hamilton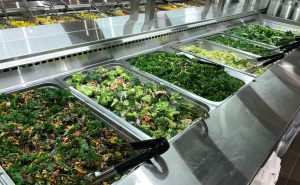 In York, Farm Boy has the right man for leading the privately-held company's growth. Before arriving at Farm Boy in 2009, he spent 20 years with another Ottawa retailer, Giant Tiger, playing a key role in its transformation from small regional player into a national entity with 240 stores across Canada.

While there has been much speculation about the future of brick-and-mortar grocery in the face of increased competition from online giants such as Amazon, York remains bullish on the business.

"We want to be the disruptor, not the disrupted," says York of the well-publicized problems facing Canada's major grocers.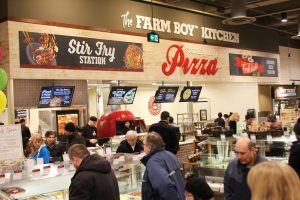 Farm Boy plans to achieve that, he says, by eschewing national grocery brands and emphasizing both fresh and a continually evolving prepared foods offering. "We're not a grocery store, we're a food experience," says York. "We have a farmer's market, great meats, some cool private label items and can have breakfast, lunch and dinner."

READ: Grocery panel chats in-store dining and HMR at RC Show 2018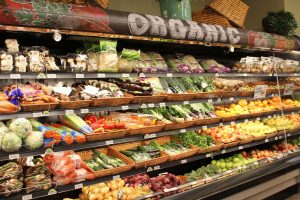 Housed in a former Asian supermarket, the 20,000-sq.-ft. Etobicoke store is situated in a strip mall that boasts a desirable combination of ample parking and easy access to both the nearby Gardiner Expressway (one of the city's major east-west arteries) and Highway 427. It is also close to Sherway Gardens, one of the city's major shopping malls.

The store is located in a rapidly developing neighbourhood that York likens to Toronto's Leslieville area, a once dowdy area that has evolved into one of the city's hippest neighbourhoods over the past decade. " will find us," he says confidently. "We're worth finding."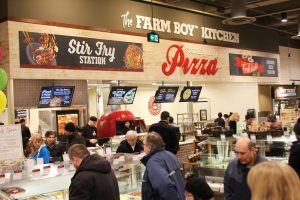 The new store also reflects Farm Boy's longstanding commitment to local with more than 500 Ontario products, including 25 to 30 "hyper-local" items sourced from regional vendors.

They include cold brew coffee with protein from Toronto-based Brüst; rosemary apple jelly, autumn chutney and mulled apple cider jelly from Ayton, Ont.-based Spade and Spoon; as well as smoked turkey pot pie, chicken pot pie and vegetarian pot pie from Hamilton-based Real Sweets Bakery.