10/02/2018
Rabba Fine Foods debuts revamped store concept
Convenience chain puts a greater emphasis on fresh produce, ready-to-go foods
Rabba Fine Foods is piloting a store concept in one of its Etobicoke locations, with plans to eventually roll it out through its entire store network.

The regional chain, which operates 34 stores across the Greater Toronto Area, describes the new concept as "small on footprint bigger on convenience, design and fresh product selection."

The European-inspired market concept includes a new store layout and new lighting, as well as what it describes as "carefully curated" design elements and wider aisles. The ceiling was also raised to make the store feel open and airy, says Mayank Sharma, marketing specialist at Rabba.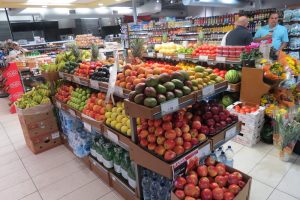 "The grocery business is continuously evolving, and grocery stores are doing everything they can to make their customers' lives a bit easier," says Sharma. "We already have a good SKU count, ready-to-go offerings and a local 24/7 , but we wanted to enhance it even more so that our customers feel happy shopping at our stores."

The 6,000 square-foot store, at 4869 Dundas St. W., was selected because it is one of Rabba's highest-performing locations, says Sharma. It is also among the seven stores containing a Tim Horton's location as part of a nearly two-year-old franchise agreement with the QSR giant.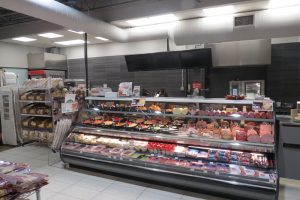 In addition to the redesign, the revamped store concept places a greater emphasis on fresh produce and deli, as well as on home meal replacement (HMR) items including rotisserie chicken, ready-to-eat sushi and fresh-baked baguettes.

"All of our stores offer a variation on HMR products, but the focus is relatively new given the market trends," says Sharma. "Because we promote ourselves as a neighbourhood marketplace, we always want to carry everything that customers want."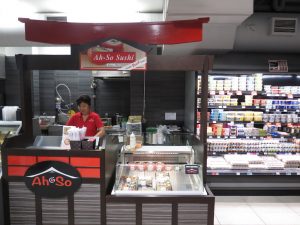 Rabba has created a revamped flyer for the Etobicoke store which places greater emphasis on the fresh and prepared foods, along with what Sharma describes as "highly competitive" in-store promotions.

"We'll be measuring how the store performs, and if the performance goes really well we'll obviously consider adding more in-store features," says Sharma.

Rabba stores range in size from 4,000 to 6,000 square feet, and carry between 5,000 and 7,000 products. The store's exterior branding also identifies Rabba as "Your neighbourhood marketplace."